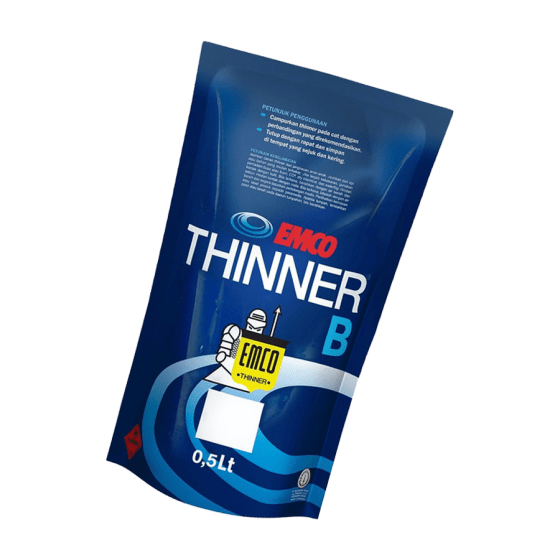 EMCO THINNER B is a thinner for brush/roll applications and has been specially formulated for thinning alkyd paints, for both wood and iron paints. EMCO THINNER can help paint coats look shinier and last longer.

Can be used to clean
surfaces before applying
EMCO Paint.


Use EMCO Thinner B to
dilute EMCO LUX &
EMCO PRIMER WOOD & METAL.


Store in a cool
and well-ventilated place.

Need more info?
Contact us directly
Our Customer Service
+62878 5874 5506
Sign up
to recieve our EMCO Colorcard!