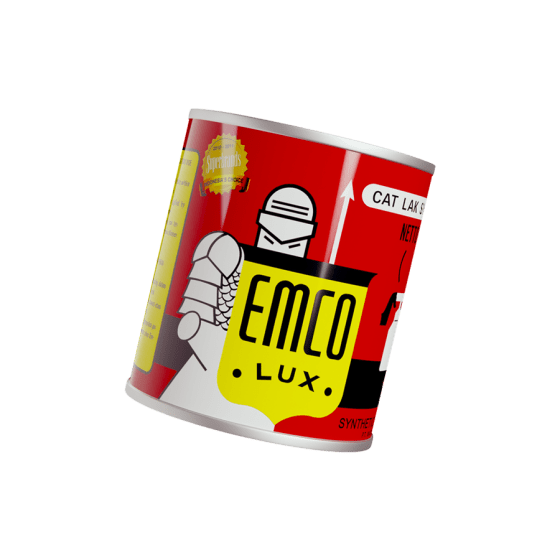 EMCO LUX is the best wood and metal paint in its class. Specially formulated using high-quality resins and color pigments, EMCO LUX delivers glossy colors that are resistant to all weather. EMCO LUX has excellent coverage and dispersion, making it economical to apply.

Clean surfaces
of oil, dust and dirt.
#180 scouring paper for wood
#120 scouring paper for iron
or a steel brush (recommended)

Apply 1 layer of
EMCO PRIMARY WOOD & METAL
as a base paint.


Use EMCO THINNER
for paint dilution
5 – 10% for brushes
20 – 25% for sprays

Touch dry 1 – 3 hours*
Recoating 6 – 8 hours*
*) depending on the weather

Need more info?
Contact us directly
Our Customer Service
+62878 5874 5506
Sign up
to recieve our EMCO Colorcard!